Join Marybeth as she shows you how fun it is to make an apron out of just three fabrics. Everything is more fun when you do it together. Make and apron for yourself and your favorite kitchen helper. Learn how to make a unique reversible pocket.
Supplies: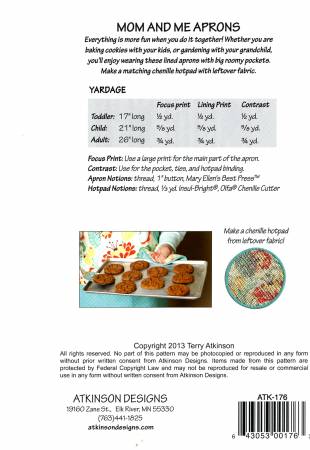 Sewing machine and basic sewing supplies.
Rotary Cutter and Ruler 9 mats are available for classroom use.